3 Great Tips For Showing Your Home
When you're selling your home in Lakewood or Long Beach, your Lakewood real estate agent is going to talk to you about showing: how to stage your house, where you should be when potential buyers visit, and what you're supposed to do with your four-legged family members when people stop by to see your home.
But once you know all that, what happens when somebody actually shows up to see your house?
3 Tips for Showing Your Home… Successfully
Before you leave the house, make sure you open all the blinds, turn on all the lights, and take out the trash (even if you just took it out earlier that morning).
There's a little more to it than that, though, if you want every showing to go off without a hitch—and really impress the potential buyers who are stopping by.
Home-Showing Tip #1: Chill Out (or Heat Things Up)
When you're home in the summer, it's okay to keep the house at 76 degrees; it's also okay to keep it at 68 degrees in the winter, because you can throw on a sweater and a pair of slippers. You'll save money on your utility bill that you can use toward the down payment on your next home.
You're not going to be home when potential buyers come through, though, which means you need to push your utility bill nightmares to the back of your mind and set the thermostat at a comfortable temperature. The idea is to make potential buyers as comfortable as possible; that means no sweating, and certainly no shivering.
Home-Showing Tip #2: Create a Warm Welcome
Your agent will talk to you about leaving the house during showings, so make sure you listen. Buyers don't want to peek into closets or have discussions about how they feel about your house while you're there—and even if you feel like you can describe the home's best features or walk people through so they understand why it's so special, it's almost universally a bad idea for the seller to be home when buyers come through.
That said, don't expect buyers to take off their shoes or to hurry up on a tour. (Think about the last time you went to see homes. Did you buy one that had a sign about taking off your shoes or where you felt like the clock was ticking as soon as you pulled up in the driveway?)
Leave a bowl of pre-wrapped candies by the door, and jot out a small note thanking your guests for stopping by to see the house. Little touches like these go a long way!
Home-Showing Tip #3: Skip the Candles, Deodorizers, and Perfumes and Opt for Natural Air Instead
If the weather's nice, open all the windows and allow a fresh breeze to blow through the house. (Unless there's a lot of noise outside; then keep them sealed up like a drum.)
Don't burn candles, spray room or fabric deodorizer, or squirt perfume around the house, either. Asthmatic buyers and those with allergies will choke up—and not in a good way—and those with sensitive sniffers will wonder what you're trying to cover up with all the fake scents.
Are You Selling a Home in Lakewood or Long Beach?
If you're selling a home in Lakewood or Long Beach, we can help. Call us at 562-708-3530 or 562-485-6075 to find out how we can help you sell your home faster and at a better price. We'll even give you a free home valuation so you know how much your house is worth on today's market, so call us today!
Looking for a new home? You can also explore our: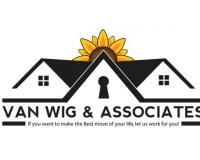 Author:
VanWig Associates
Phone:
562-708-3530
Dated:
June 15th 2017
Views:
65
About VanWig: ...