4 Home Improvements That Do Not Improve Resale Value
When you're selling your home, the first step is asking a Lakewood Realtor® for a free comparative market analysis. There are several factors that affect your home's value, including whether you live on a cul-de-sac, how many bedrooms and bathrooms you have, or you have beautiful hardscaping or a grassy yard.


But what about home improvements?


Surprise! These 4 Home Improvements Won't Pay Off When You Sell


Unfortunately, not all home improvements are created equal—and not all of them will pay off at the closing table. Some are better than others are, but these four probably won't bring in big bucks when you sell.


No-Profit Home Improvement #1: Major Electrical or Plumbing Upgrades on an Older House


It's expensive to replace copper pipes, upgrade aluminum wiring, and otherwise turn an older system into a more modern one.


It's also considered routine maintenance.


That means although you dropped a hefty amount of cash on the upgrades, what you were really doing was bringing the house into the 21st Century… not making an improvement that buyers are willing to drop their own cash on. That doesn't mean the upgrades—or should we say updates—weren't necessary; it just means that buyers won't see the investment the same way you do.


No-Profit Home Improvement #2: Replacing the Roof


The average roof lasts about 30 years, and if yours has hit that mark without failing, that's great—but replacing it once it's passed its expected lifespan won't necessarily "wow" buyers. Like major electrical and plumbing updates, replacing an old roof is considered a maintenance issue rather than an upgrade.


No-Profit Home Improvement #3: Major Professional Landscaping


While minor landscaping can have extensive benefits when you sell (any boost to curb appeal is good, and small improvements can even bump up the amount a buyer is willing to pay for your home), a major overhaul isn't going to bring back the cash you spent when you sell.


Most people see landscaping choices as a matter of personal preference, and while you may enjoy a beautiful Koi pond with a waterfall, some buyers will see it as weekend work that they'd rather avoid. The same is true for an extensive flower garden, tough-to-edge foliage, or high-maintenance bushes and shrubs.


No-Profit Home Improvement #4: A Swimming Pool


Homes with swimming pools aren't for everyone, just like high-maintenance landscapes aren't. Some buyers don't even look at homes with pools for various reasons.


Aside from that, though, installing a swimming pool (or a personal spa, for that matter) is expensive—and it's money you're very unlikely to recoup at the closing table.


Are You Selling a Home in Lakewood or Long Beach?


If you're selling a home in Lakewood or Long Beach, we can help. Call us at 562-708-3530 or 562-485-6075 to find out how we can help you sell your home faster and at a better price.


Looking for a new home? Check out our: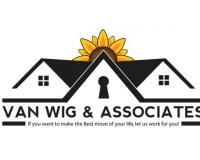 Author:
VanWig Associates
Phone:
562-708-3530
Dated:
June 15th 2017
Views:
86
About VanWig: ...