5 Big Benefits Of Living In A Home With A Grassy Yard
If you're like many people searching for the perfect home in Long Beach, you feel it's important to have a grassy yard—and although you may not realize it, there are five solid benefits to having a neatly landscaped yard.


(Interested in a home with a beautiful yard ideal for entertaining or spending time with family? Check out 5346 East Walkerton Street in Long Beach, which is currently for sale.)
5 Big Benefits to Having a Grassy Yard
Experts say that there are far more than eight benefits to having a grassy yard—including comfort while you're spending time outdoors—but some of the most important are air quality, pollution filtration, heat, wellness, and community appeal.


Air Quality When You Have a Grassy Yard
Grass is a living organism, and as such, it serves as a vacuum for carbon dioxide. When grass absorbs carbon dioxide, it releases oxygen as a byproduct.


Pollution Filtration
According to the EPA, grass reduces pollution and runoff. Grass roots stabilize the soil to reduce or prevent erosion, and as a side benefit, grass reduces noise pollution.


Heat Prevention
On an ultra-warm day in August, grass can be at least 30 degrees cooler than asphalt can, and 14 degrees cooler than bare soil can. According to the California Energy Commission, the cooling effect of an average-sized lawn is equal to about nine tons of air conditioning (the average home air conditioning unit has a three- to four-ton capacity).


Wellness
Grassy, green spaces populated with other plants can reduce your blood pressure, improve your attention, and reduce feelings of fear and anger. The University of California at Riverside did a study that showed hospital stays can be reduced when patients have rooms with natural views because they recover faster.


Community Appeal
Green spaces are beautiful—we all know that. A community looks more alive when there's lush, green grass in the yards. Great landscaping can boost a home's value, too, and make buyers more apt to visit the inside because they're impressed with its curb appeal.


Set Up Your Appointment to See 5346 East Walkerton Street in Long Beach
When you're ready to schedule your private tour of 5346 East Walkerton Street in Long Beach, call us at 562-708-3530 or 562-485-6075 if you're interested in scheduling a tour of this fantastic home (or one like it).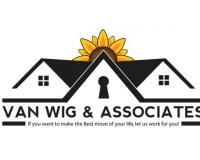 Author:
VanWig Associates
Phone:
562-708-3530
Dated:
May 29th 2017
Views:
494
About VanWig: ...